Our first session that we navigated during level 2 lockdown restrictions. Our much smaller team were very happy to be able to run the session with our new procedures in place! It was a wonderful morning with 30 very excited students, lots of good food and fun in the School gardens (I even saw some mud pies being made!!!!) We managed to get all the beds planted up for the spring/summer season and I have had an update from Joshua that the have been harvesting the produce to use in their School kitchen and even getting to take some home. Tino pai room 5, it makes my very happy to hear this news. I have been busy bookings Schools for 2021 sessions and am very happy that we will be coming back to St Jospeh's next year. Keep looking after those gardes and cooking yummy healthy food for you whanau until then team.
Happy gardening everyone! Jacinda
GARDENING TIP OF THE DAY…
Jobs for the Summer.
Keep weeding and watering. Water in the early morning or in the evening to help stop the water evaporating before it has sunk into the soil properly. Keep harvesting all your crops daily – especially things like zucchini which can go from normal size to elephant size in just a couple of days. Starting planning what you are going to grow over the winter months and start of seeds.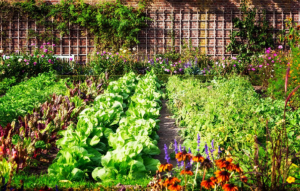 GARDEN ACTIVITY OF THE DAY…
This time of the year bird like to eat our fruit and vegetables that are ready to harvest. This is a simple and fun way to deter them.